As TikTok gained popularity, more users wanted to download and save their favorite TikTok videos. Snaptik, as a TikTok video download tool, is popular among users. But while users are using Snaptik to download TikTok videos, they are also concerned about Snaptik's security and stability.
(snaptik)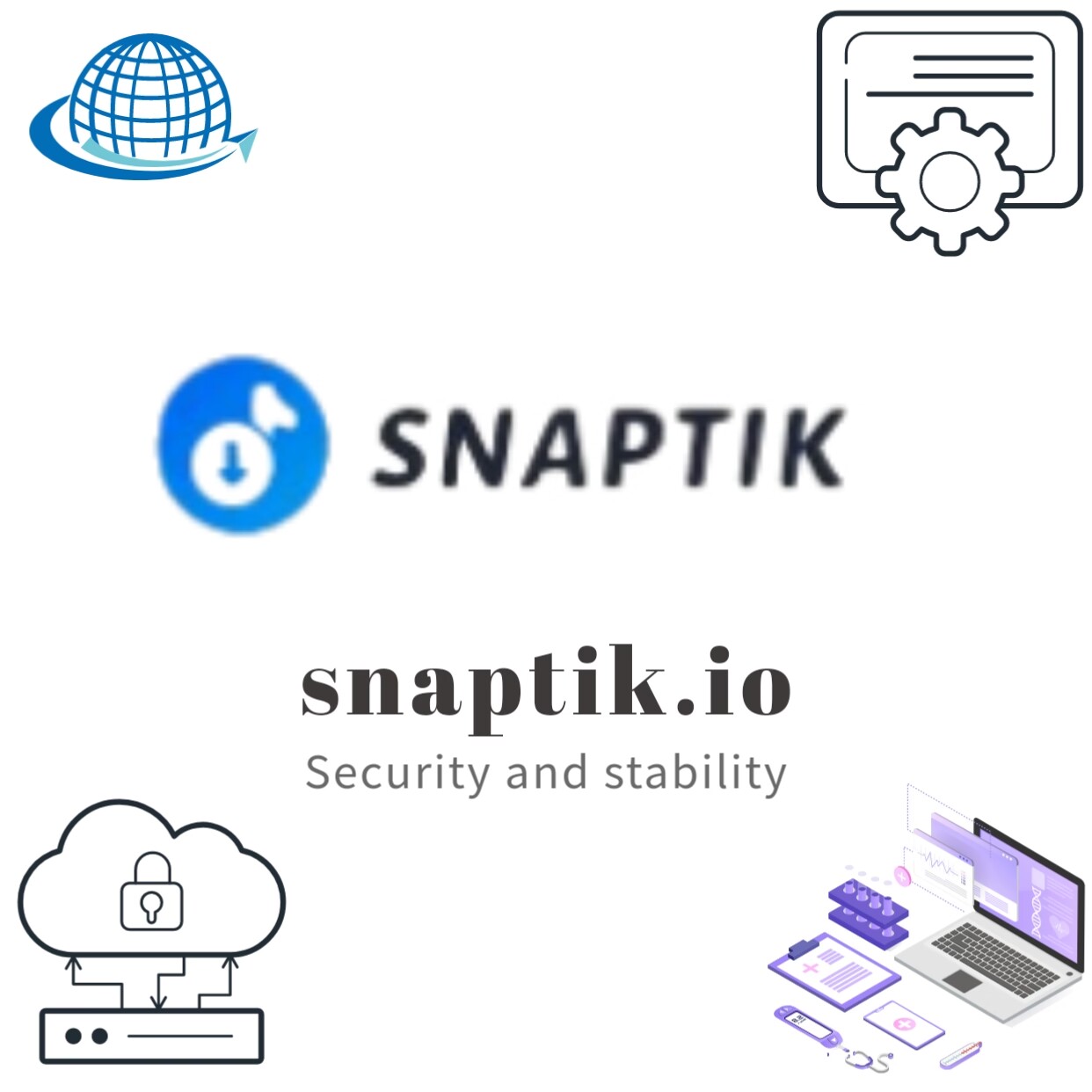 So how secure and stable is Snaptik? This article will be introduced from the following aspects.
First, the security of the download process
Snaptik is a third-party app for downloading TikTok videos. That means it's not an app officially developed and maintained by TikTok. Therefore, users need to be aware of security issues when downloading TikTok videos using Snaptik.
However, it's worth noting that Snaptik's download process is secure. It will not ask you for any personal information, nor will it charge you any fees. In addition, Snaptik's download process is conducted through an encrypted protocol, thus ensuring your personal information and device security.
Second, stability
Snaptik is very stable with few crashes or problems. Moreover, Snaptik's developers constantly update and maintain the app to ensure that it is always in tip-top condition.
In addition, Snaptik's interface is simple and easy to use. All users have to do is find a video they like on TikTok, copy a link to it, and paste the link into Snaptik to download the video. The download process is quick, easy, and doesn't require a long wait.
How to download TikTok videos using Snaptik. (tiktok download)
Here's how to use it:
Step 1: Open tiktok, find the tiktok video you want to download, click "Share," then click "Copy link."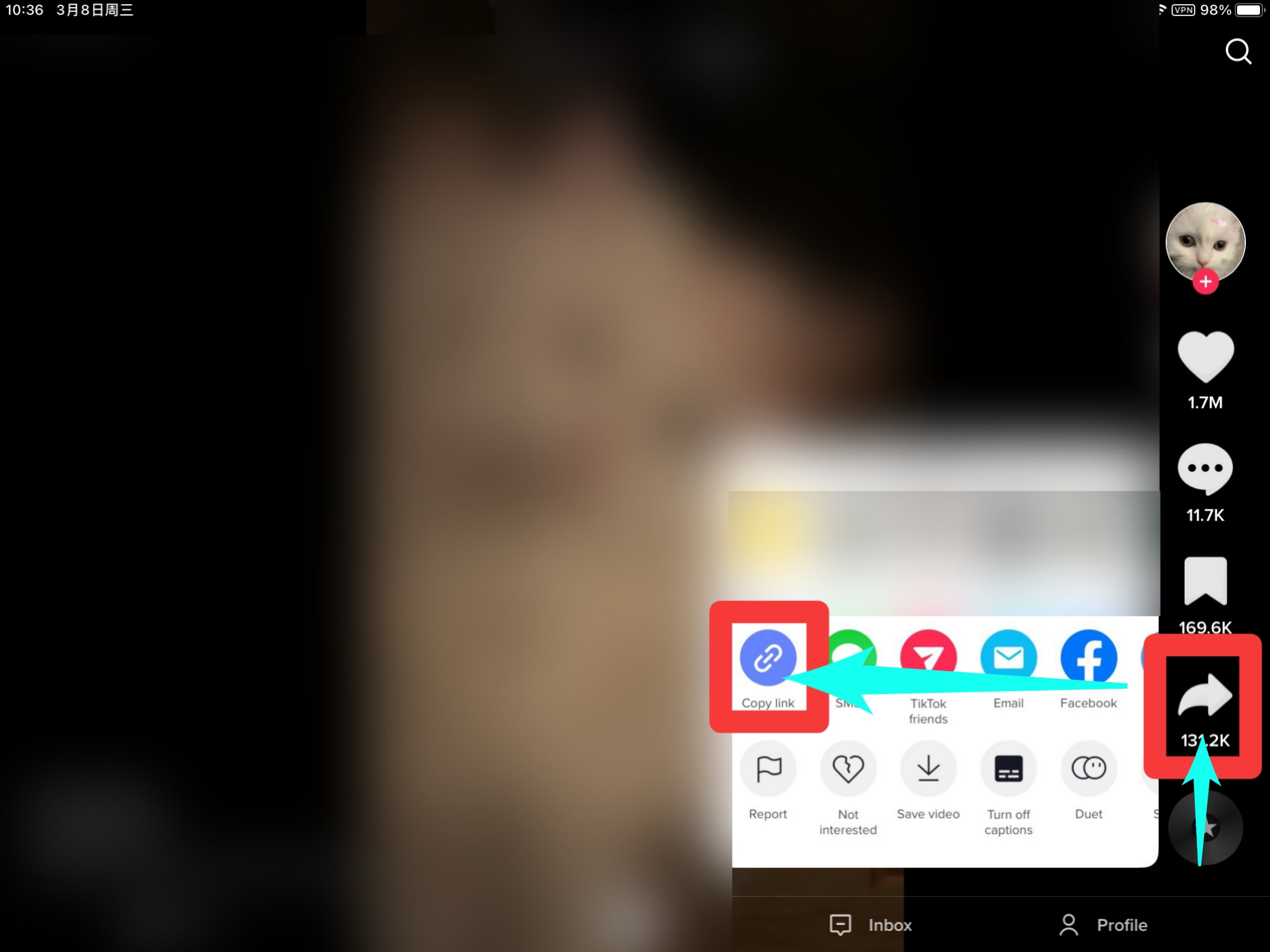 Step 2: Open a browser, search: snaptik.io, go to our official website snaptik.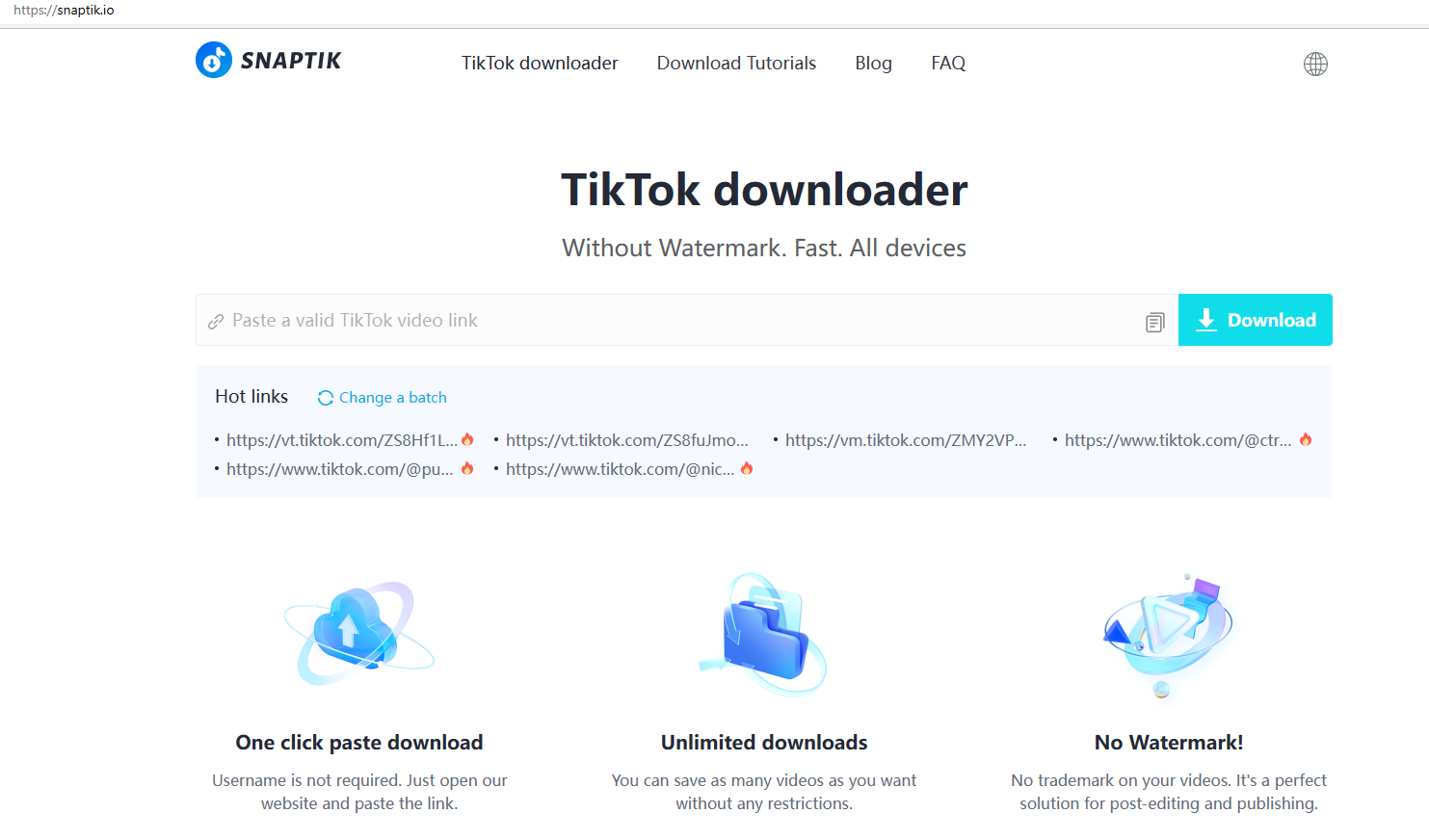 Step 3: Paste the copied video link into the specified search text box and click "Download".

Step 4: Wait for the server to finish working, you can download the video you need.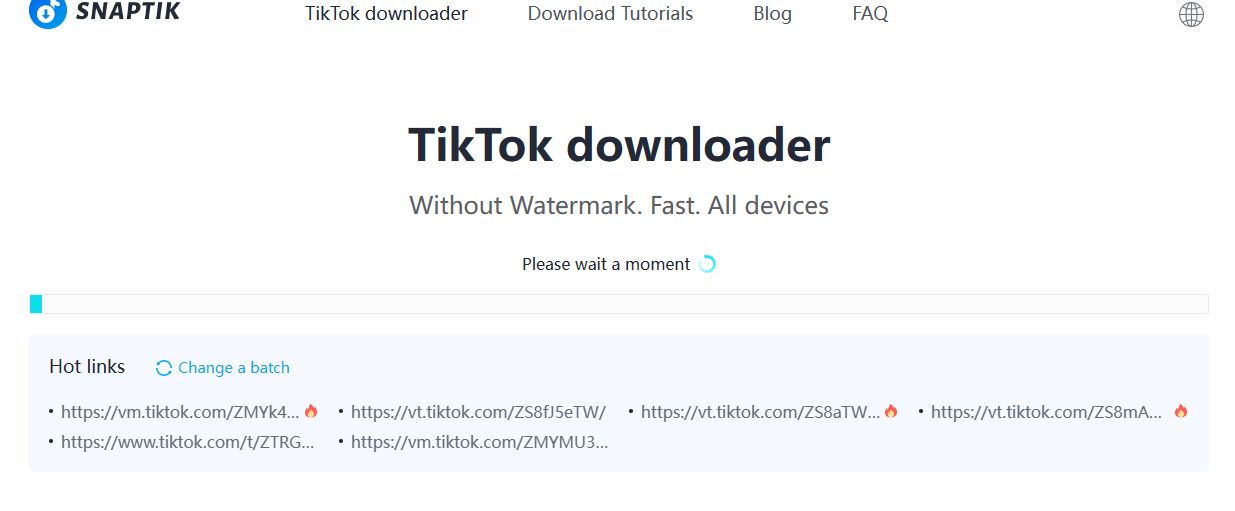 Note:
-Be careful when using snaptik. If you are downloading a video for creative purposes, be sure to obtain permission from the original video's author before downloading the video to ensure that you do not infringe copyright. Avoid legal disputes.
-If the link to download the video fails, the video may have been deleted or set by the author for private viewing only. At this point you can only use the download link for another video or wait for the author to republish the video.
-If you encounter other errors or are unable to download this video, please contact us: our email address
All that said, Snaptik is a very safe, reliable, stable and easy-to-use TikTok video download tool. Users can safely download and save their favorite TikTok videos using the app. In addition, Snaptik also supports batch download and watermark removal and other practical functions to provide a better user experience. (tiktok downloader)