Snaptik is a popular TikTok video download tool that lets you easily download and convert your favorite TikTok videos. Beyond these basic features, Snaptik has some very practical features that make downloading and using your TikTok videos easier and more fun. Let's take a look at some of Snaptik's interesting features. (snaptik)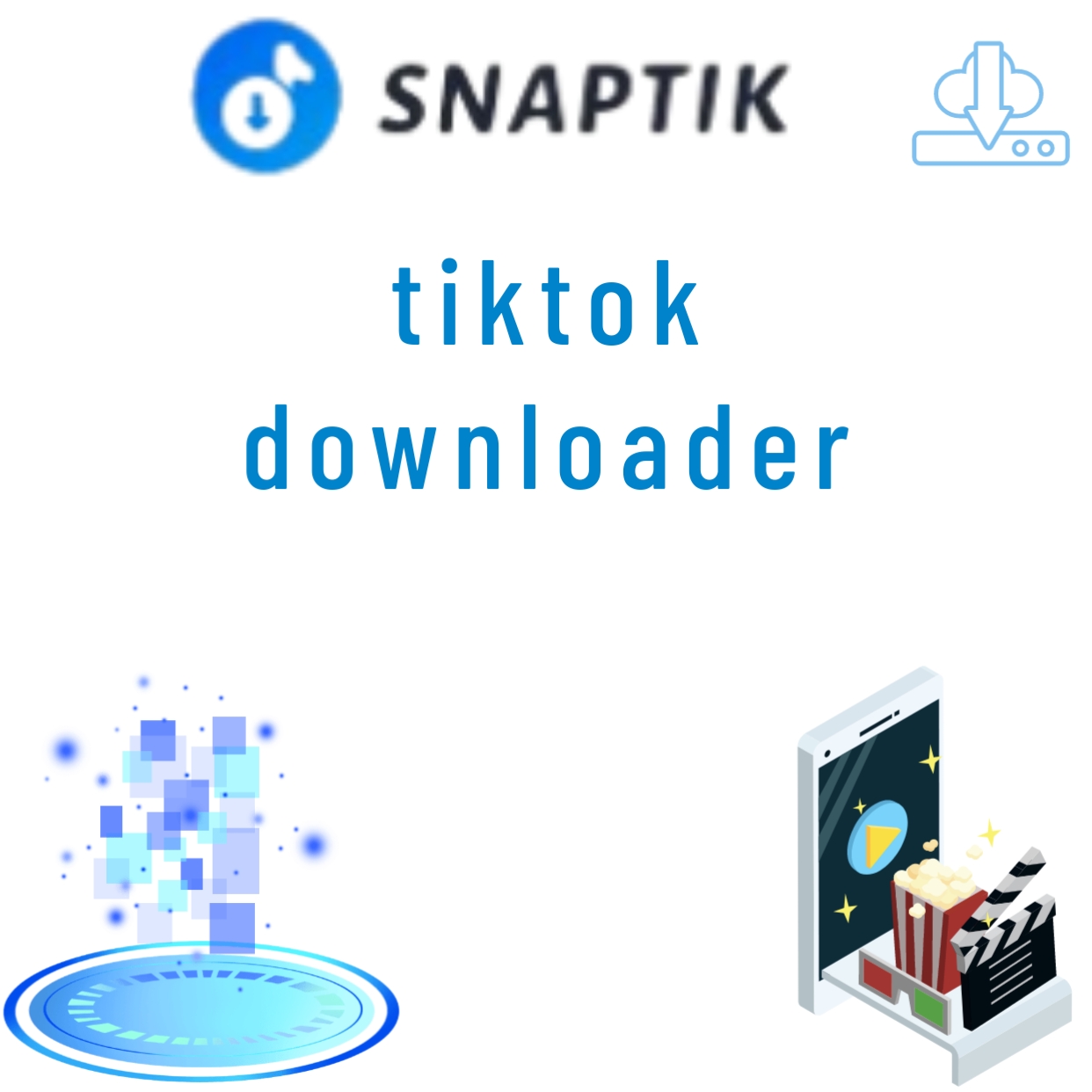 Ad-free download
On some of the free TikTok video download tools, there are often annoying AD pop-ups, which make the downloading experience very bad. By downloading TikTok videos with Snaptik, you can avoid this problem because it doesn't show any ads. This makes your download process much more enjoyable and efficient.
Video converter
In some cases, TikTok videos may not be formatted for your device or software. But don't worry, Snaptik's Video Converter can help you convert your video to any format to suit your needs.
No registration required.
Unlike some tools that require registration or personal information, Snaptik doesn't require registration or login at all. This means you can use the tool anonymously without having to worry about your information being compromised.
Fast download speed
Snaptik has excellent download speeds, making it quick and easy to download your favorite TikTok videos. Not only will this increase your download efficiency, but it will also allow you to share your videos faster.
No additional software required.
Apart from Snaptik itself, you don't need to install any other software or tools to use it. This makes Snaptik very convenient, and it doesn't take up a lot of space on your device.
How to Download TikTok Videos using snaptik?
Step 1: Open TikTok, find the TikTok video you want to download, click "Share", click "Copy link."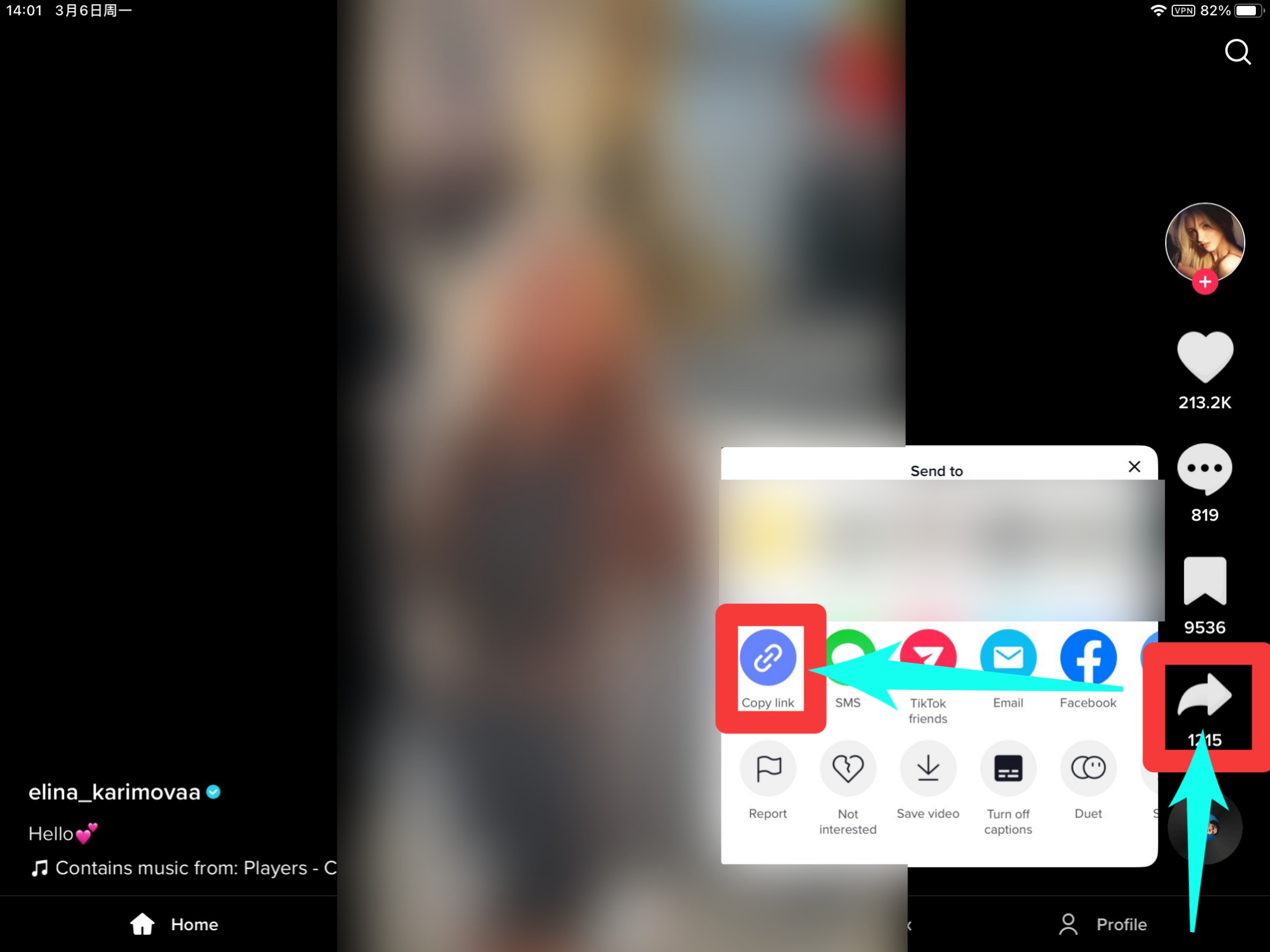 Step 2: Open a browser, search snaptik.io, and enter the official website of snaptik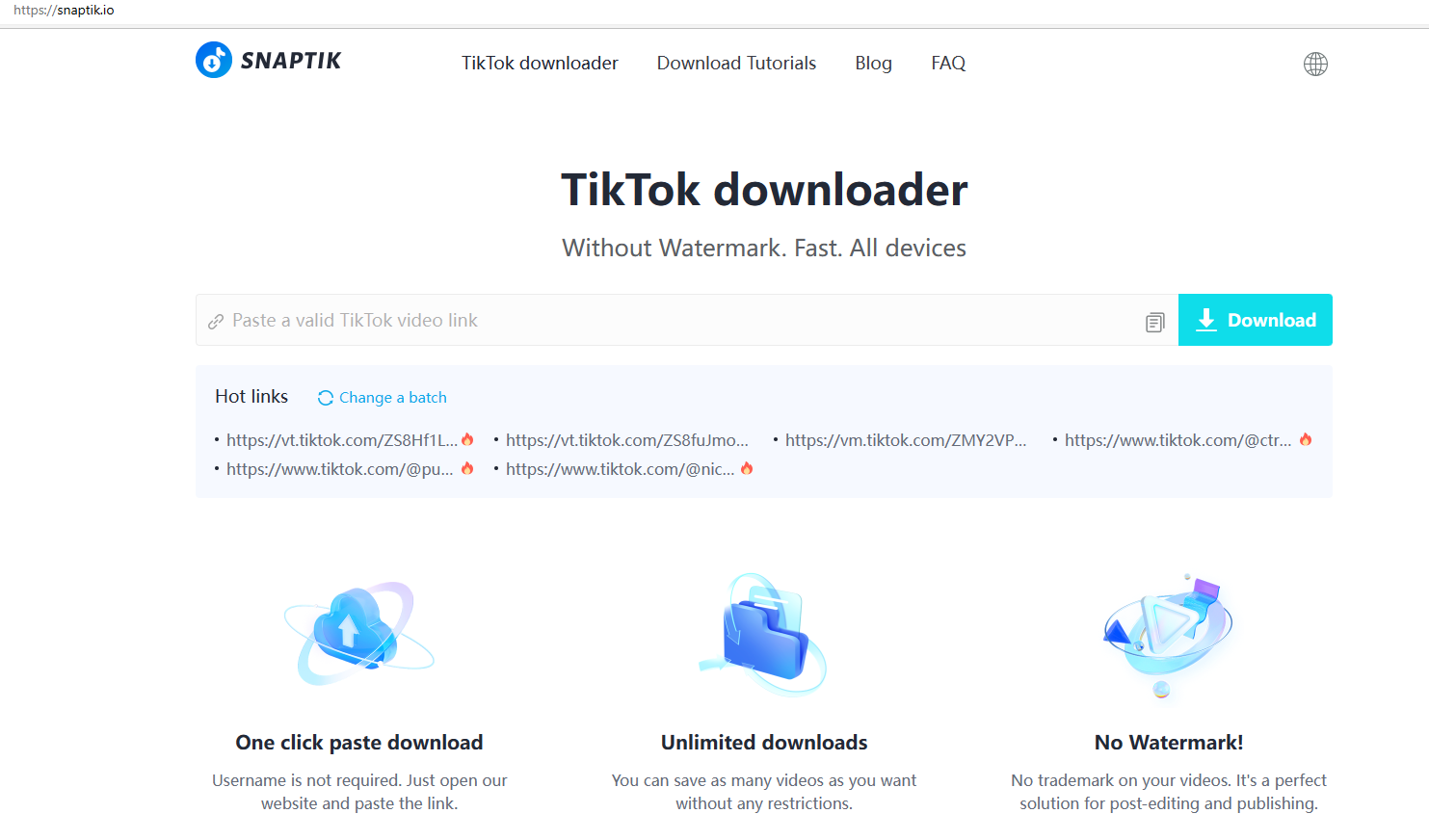 Step 3: Paste the video link into the specified search text box and click "Download".

Step 4: Wait for the server to finish working and download the video.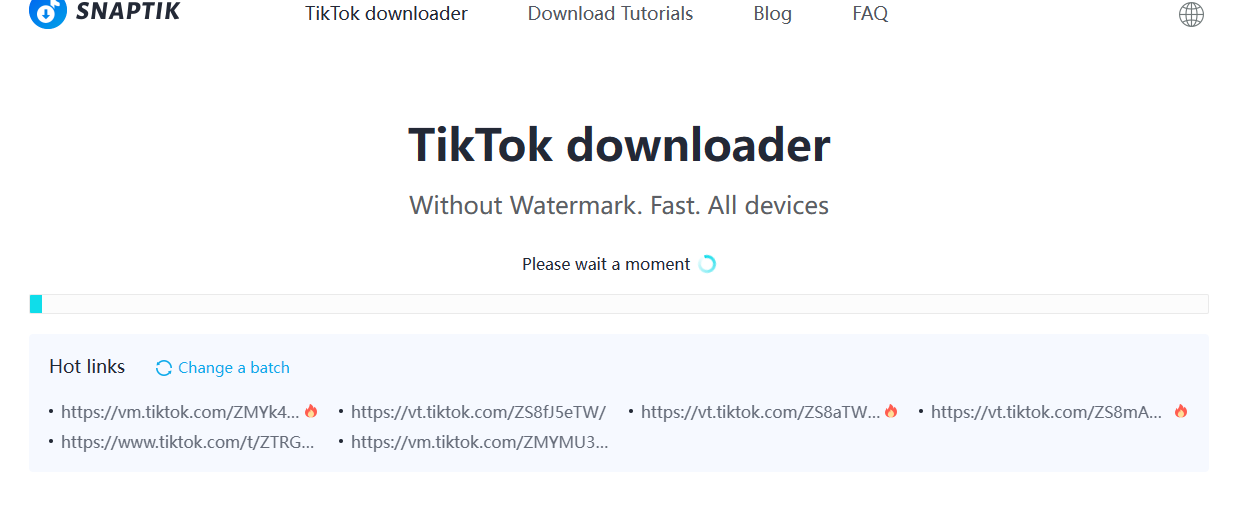 Note:
Before sharing your favorite TikTok videos, however, there are a few caveats to make sure you follow the rules and ethical standards. First, make sure you own the rights to share these videos. If you are not the original creator or are licensed to do so, then moving someone else's work may infringe on their intellectual property and could lead to legal problems. Therefore, when handling TikTok videos, be sure to respect the intellectual property rights of the original authors and ensure that you have their authorization or consent. Also, make sure you abide by the social media platform's rules and restrictions when sharing TikTok videos, and don't post content that is harmful or violates the platform's policies.
Overall, Snaptik is not only a full-featured TikTok video download tool, but also has some very useful and fun features. With Snaptik, you can freely download and convert TikTok videos without restrictions, while still enjoying a high-quality experience with fast downloads and no ads. If you're a fan of sharing and downloading TikTok videos, Snaptik is a great choice.