TikTok is a fast-growing social media platform with millions of users and creators. As a newbie hauling TikTok videos, you might feel a little overwhelmed. As a new TikTok blogger, getting started quickly is an important question. Here are some helpful tips and suggestions to help you quickly master the TikTok platform and make great videos.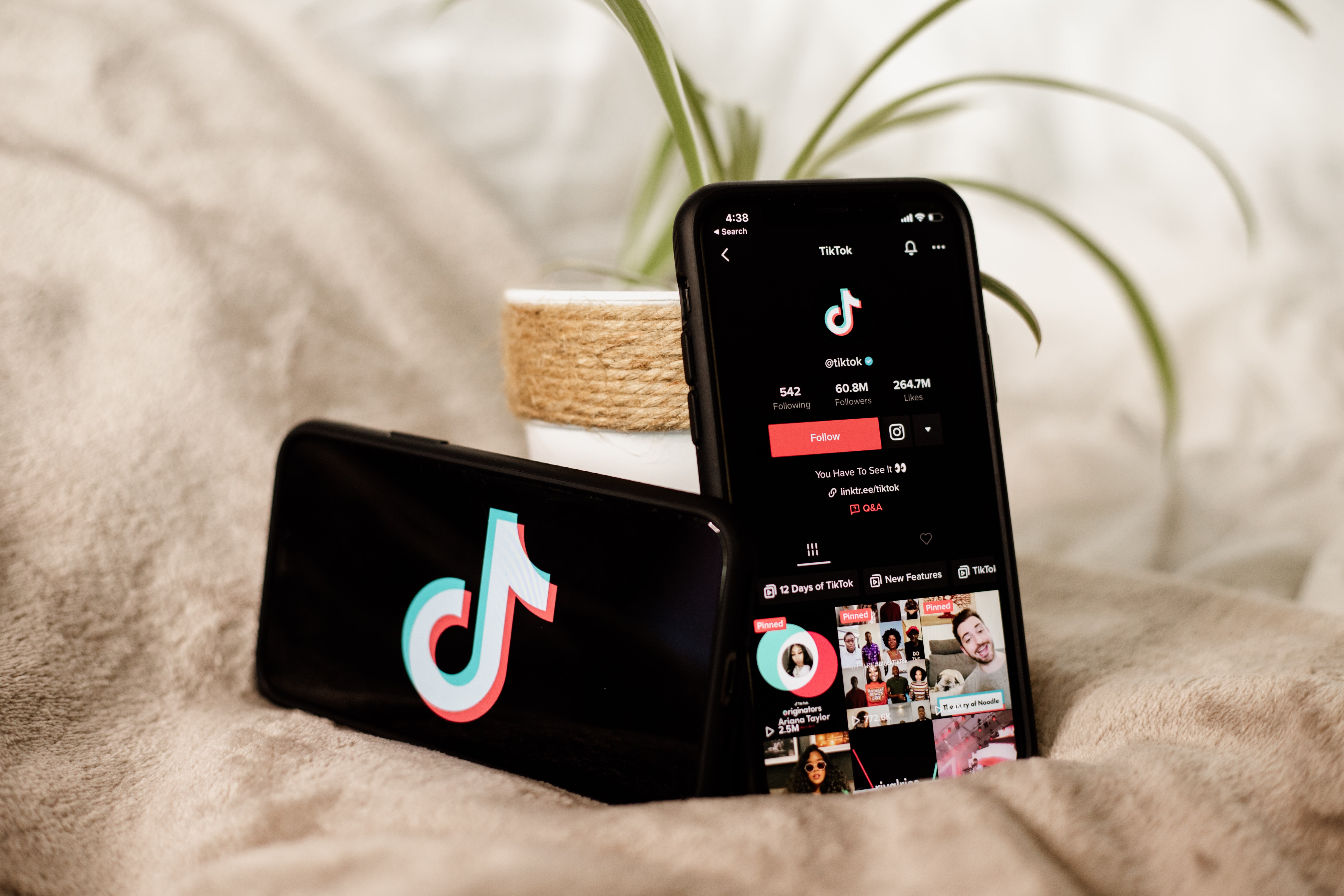 Find your area of interest.
TikTok has a wide variety of videos, from music and fashion to fitness and food. Find your area of interest and start following creators who are popular in that area. By following these creators, you can get a sense of their production style and how popular they are on TikTok.
Learn their style.
Follow some popular creators and watch their videos to learn their shooting techniques and editing tips. This will help you understand how TikTok videos are made and begin to familiarize yourself with TikTok's style. In addition, you can browse TikTok's Discover page for the latest and most popular videos to get inspired and keep up with the latest trends.
Handling video
When you've found a few videos you like, consider moving them around. Make sure you are authorized by the original video and credit the original author's name and source in the video title or description. This helps ensure that your video does not infringe copyright and provides more information to your viewers. (tiktok download)
Edit your video.
Before moving videos, you may need to edit the videos so that they are appropriate for your channel and audience. You can use a number of free video editing tools, such as iMovie or Adobe Premiere Rush, to edit your videos. Editing can include adding music, editing videos, adding subtitles or effects, and so on.
Post your video.
When you're done editing, you can upload your videos to TikTok. Try to use attractive titles and tags so that more people can find your video. In addition, you can also share your videos to other social media platforms such as Instagram or Facebook to attract more viewers.
Engage with your audience.
When you start to get some viewers, interact with them as much as you can, respond to their comments, and build relationships. This helps build a loyal audience and increases the visibility of your video. In addition, you can reach a larger audience by regularly Posting new videos and participating in popular challenges.
As a new TikTok blogger, knowing and using a few tools can help you better create and promote videos. Here are some must-have tools for new TikTok bloggers:
Snaptik: Snaptik is a free online TikTok video download tool that helps you quickly download watermarked TikTok videos, enabling you to edit and reuse them more easily. (snaptik)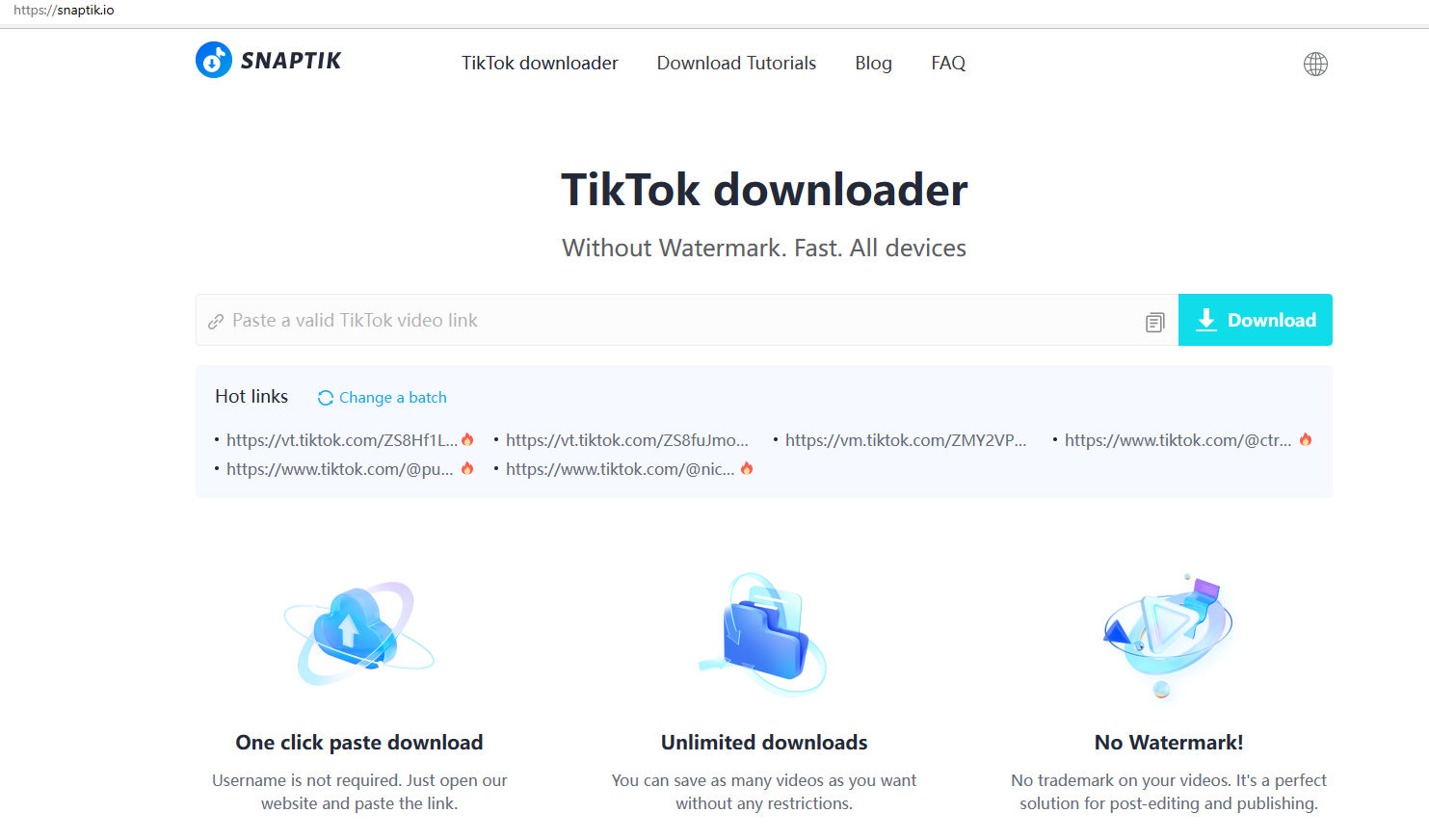 Video editing software: Using professional video editing software can improve the quality and look of the video. Some popular video editing software include iMovie, Adobe Premiere Pro, and Final Cut Pro. These apps can help you edit, add special effects, music, etc.
Captioning tools: Adding subtitles to TikTok makes videos more appealing and readable. Some captioning tools, such as Subtitle Workshop, Caption Maker, or Kaping, can be used to quickly create high quality captions.
Sound effects and music library: Music and sound effects are very important to TikTok videos. Use libraries of music and Sound effects, such as Epidemic Sound, Audio Jungle, or Freedsound, to help you find the right music and sound effects.
Beauty and special effects Cameras: TikTok are a beauty and special effects themed platform, so using beauty and special effects cameras can help you create more engaging and creative videos. Some popular beauty and special effects cameras include Meetu, Face tune, and BeautyPlus.
Data analytics tools: It's important to know your audience and how your video is performing. Using data Analytics tools like TikTok Analytics, Hype Auditor, or Social Blade can help you analyze your audience, video performance, and trends.
Finally, becoming a successful TikTok vlogger takes time, patience, and hard work. Stay creative and innovative and keep exploring new types of content and ways to interact. At the same time, don't forget to keep it real and natural and let your audience feel your personality and charm. I wish you success on TikTok! (tiktok downloader)