Snaptik is a very useful tool for iOS users because it supports IOS devices. Snaptik is a third-party offline free download tool for TikTok videos. It helps users easily download TikTok videos, remove watermarks from TikTok videos, and save videos as high-quality MP4. The main benefits of Snaptik are that it's fast to download, doesn't require a login account, and is completely free to use. (snaptik)
Snaptik is a very useful TikTok video download tool with the following benefits:
Fast download: Snaptik uses a fast server to download TikTok videos quickly. Users won't have to wait too long to download the videos they want.
High quality video: Snaptik supports downloading high quality videos up to 1080P resolution.
Free to use: Snaptik is completely free, and users don't have to pay anything to use it.
Secure and reliable: Snaptik's download link is secure and reliable, so users can download videos with confidence. In addition, Snaptik protects users' privacy and security by not requiring them to provide TikTok login information.
Easy to use: Snaptik has a clean interface and is easy to use. Just copy a video link, paste it into the app and start downloading.
Overall, Snaptik is a very practical TikTok video download tool with high-speed downloads, high quality videos, free to use, safe and reliable, and easy to use.
If you're a user of an iOS device and want to download TikTok videos, Snaptik is a great option.
Here's how to download TikTok videos using Snaptik:
Step 1:
First, open Safari on your iOS device, then head to snaptik's official website: Snaptik.io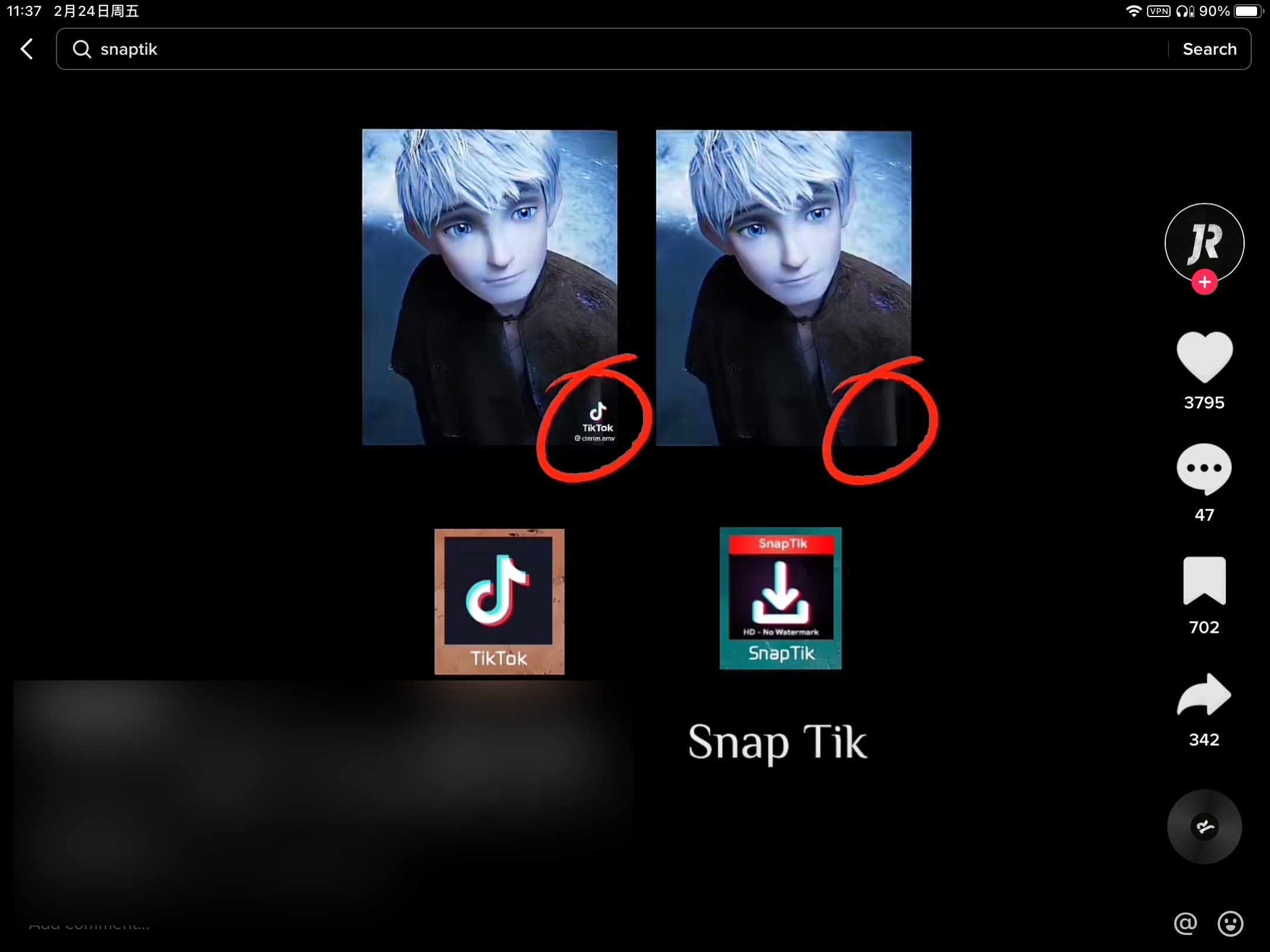 Step 2:
Open the TikTok app, browse and find the videos you want to download.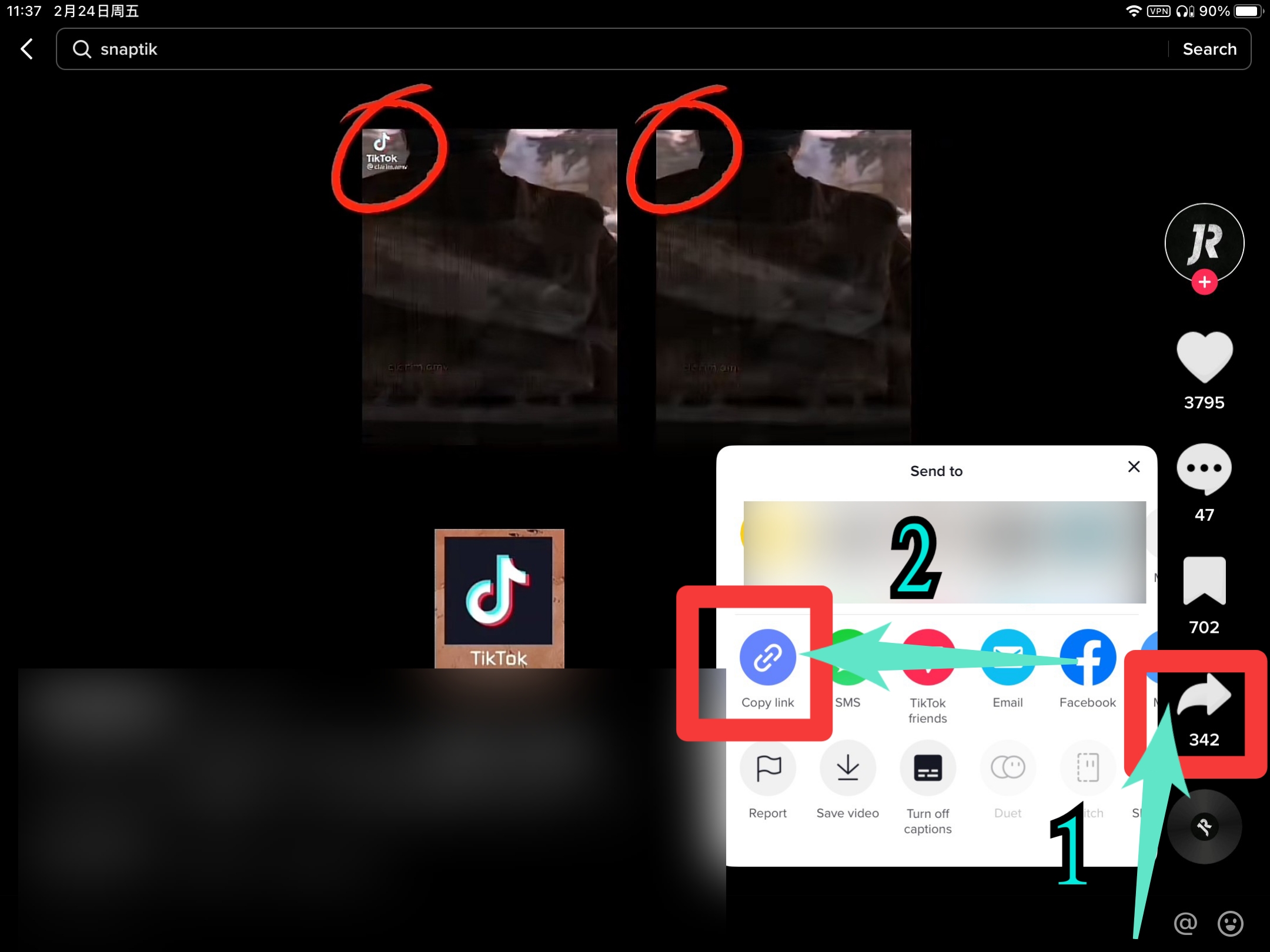 Step 3:
Look below the video for the Share button (arrow pointing to the top icon) and select "Copy Link".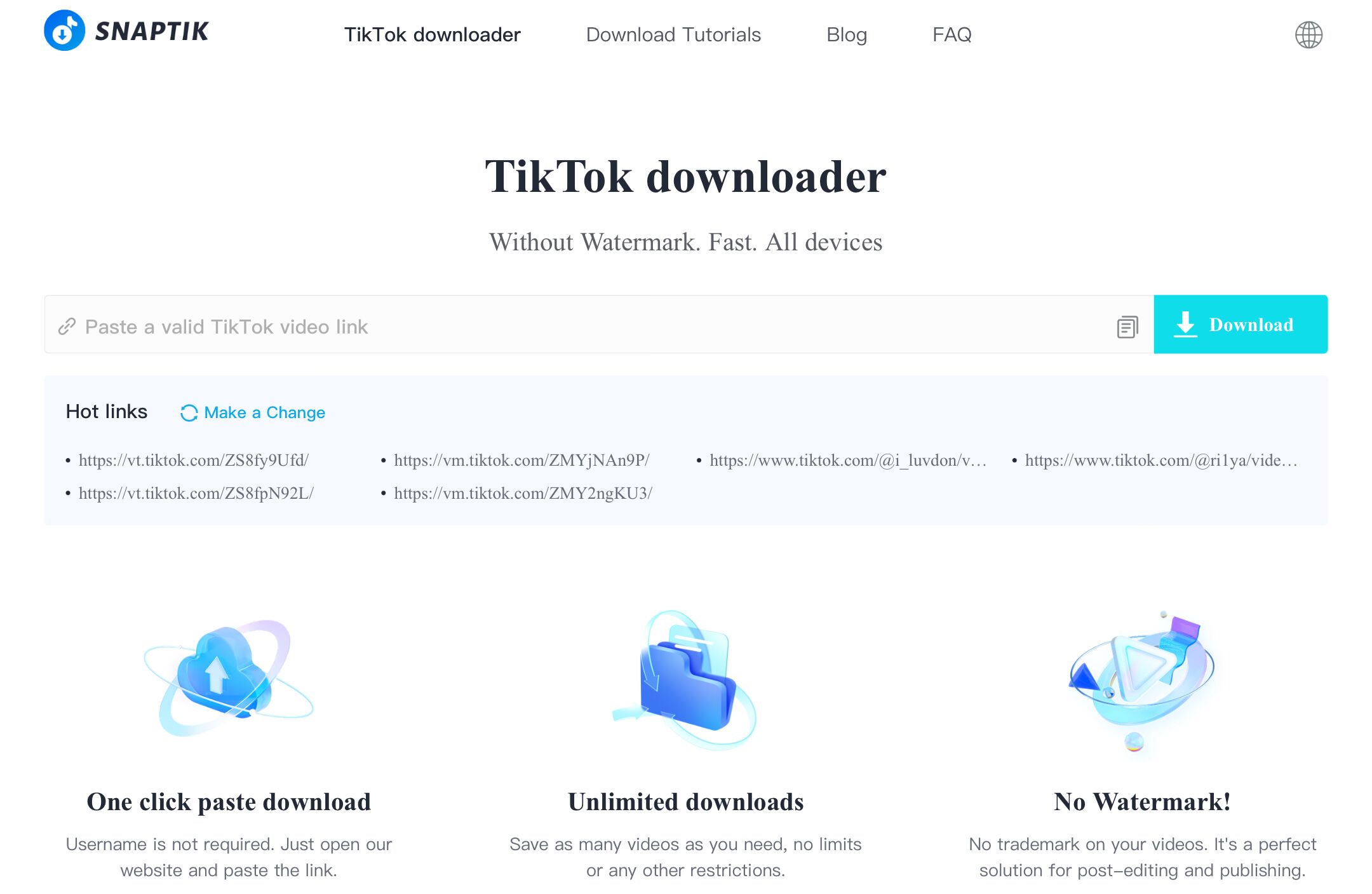 Step 4:
Go back to Safari, go to the snaptik website, paste the link into the Snaptik search bar, and click "Download."

Step 5:
Once the video is loaded, you can choose the resolution and format you want to download. Note that higher resolutions may require longer download times and more storage.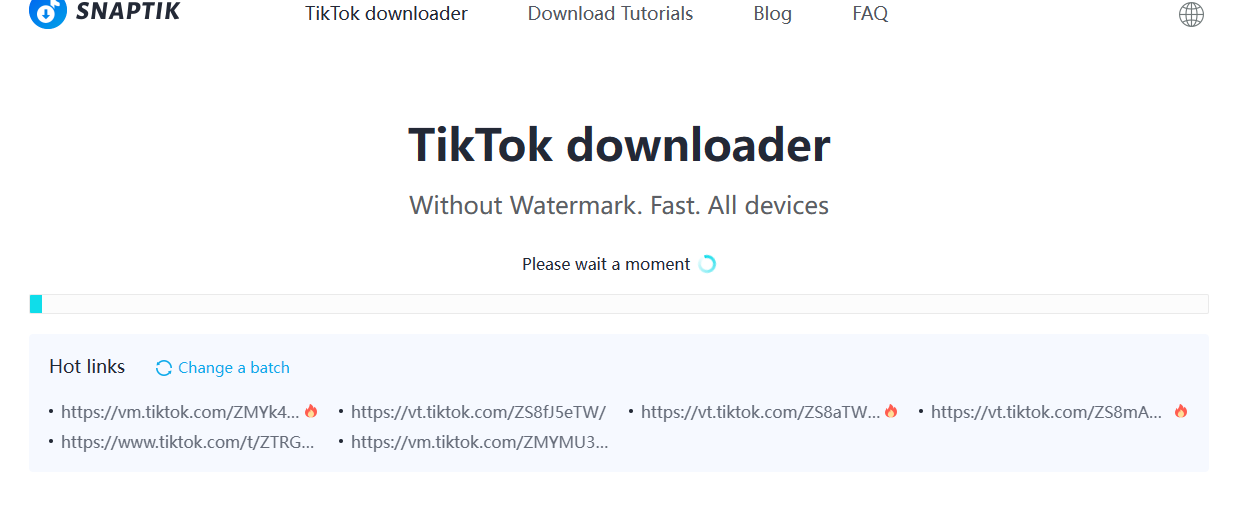 Overall, Snaptik is an easy and fast way to download TikTok videos in just a few easy steps. Whether you want to save your favorite videos or share them with friends, Snaptik has you covered.
NOTE:
The TikTok downloader App may not be easy to find on the App Store, since Apple doesn't allow any apps in the App Store that violate TikTok's terms of service. So, you may need to search snaptik's website online to download TikTok videos but be sure to choose a trusted download source to keep your device safe. In addition, downloaded videos are for personal viewing and sharing only and may not be used for commercial purposes or infringe on the copyright of others. If you need to use the video, it must be approved by the video's author. (TikTok downloader)
- If the link to download the video is invalid, the video may have been deleted or set by the author to be private only. At this point you can only use the download link for another video or wait for the author to republish the video. (tiktok download)
- When using, if you encounter other errors or are unable to download this video, please contact us: our email address